Hyatt Regency Moscow Petrovsky Park
Hyatt Regency Moscow Petrovsky Park comprises 298 rooms, including 39 suites, which offer sweeping views of the city, the Moscow City Business Center and the green area of Petrovsky Park. In each room you will find everything you need for a good rest and productive work. The rooms feature elegantly decorated interiors created with natural materials and supplemented with contemporary art pieces.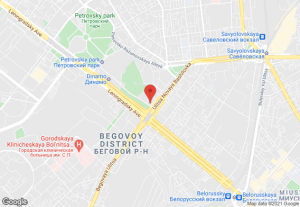 Location
Address
Leningradskiy prospect 36, building 33
Moscow, Russia, 125167
Phone number
+7 495 479 1234
E-mail
moscow.regency@hyatt.com
Go to Hyatt Regency Moscow Petrovsky Park
Pirs Hotel on the Rowing Canal
The PIRS Hotel is located in Moscow, 11 km from the VTB-Arena – Dynamo Central Stadium. Hotel guests ​can enjoy a garden, bar, shared lounge, and private parking during their stay. The guests are offered rooms with satellite TV and a private bathroom. The Hotel operates a 24-hour front desk. Amenities include free WI-Fi.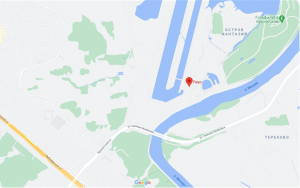 Location
Address
Krylatskaya st., 2s2, Moscow, 121614
Phone number
+7 (499) 140-99-11
E-mail
84991403177@mail.ru